Overview
A 'Supervised' iOS device allows you to have a more holistic control over your child's digital experience and will ensure that all the premium features work correctly. Specifically, in order to block unnecessary/inappropriate apps and games, you need to install our "Supervision" app on your child's iPhone or iPad. In other words, you will be able to block unnecessary/inappropriate apps and games from your child's device only on a Supervised iPhone or iPad. Other features like tracking your child's location, applying screen time and customizing the filter settings will work without the supervision app.
Before You Begin
Please note that our Mac supervision tool needs Mac Catalina and above version for the process to be sucessful.
Steps
Download and install Mobicip Supervision app onto your Windows PC (32 bit / 64 bit) or Mac. Then launch it and login with your Mobicip account credentials. Make sure that the specific child device is connected to the computer.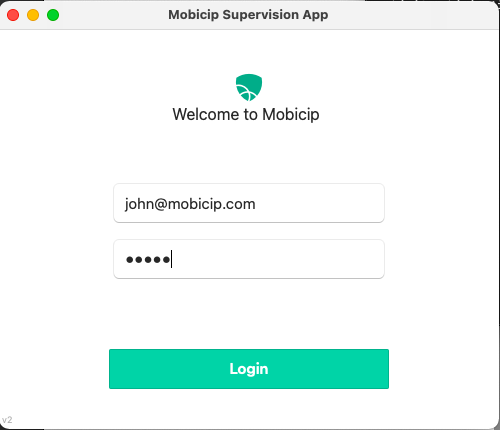 Follow the steps to complete the process.
You will see the message 'This device is managed by Mobicip' at the lock screen. Please open the Mobicip app on your device - you will be prompted to reinstall the Mobicip MDM, since it will be removed during the installation of the Mobicip Supervision app*.
Repeat the same steps for your other household devices.
*Please note that the Supervision process with our latest tool will be faster than the previous one. But unfortunately, this process removes Mobicip MDM from the specific iOS device. So, the Mobicip MDM profile needs to be reinstalled on your device after installing the supervision app. The re-installation process is automatic once you open the Mobicip app on your child device after the supervision process is complete.
NOTE: To learn more about the errors/issues you may face during this process, check out this page.